Get More Value Out of Your KPIs!
Take our KPI Maturity Assessment and get valuable insights about your KPI practices, and benchmark with leading organizations. When you submit your answers, you will get a customized report that can help you develop a roadmap for successful use of KPIs.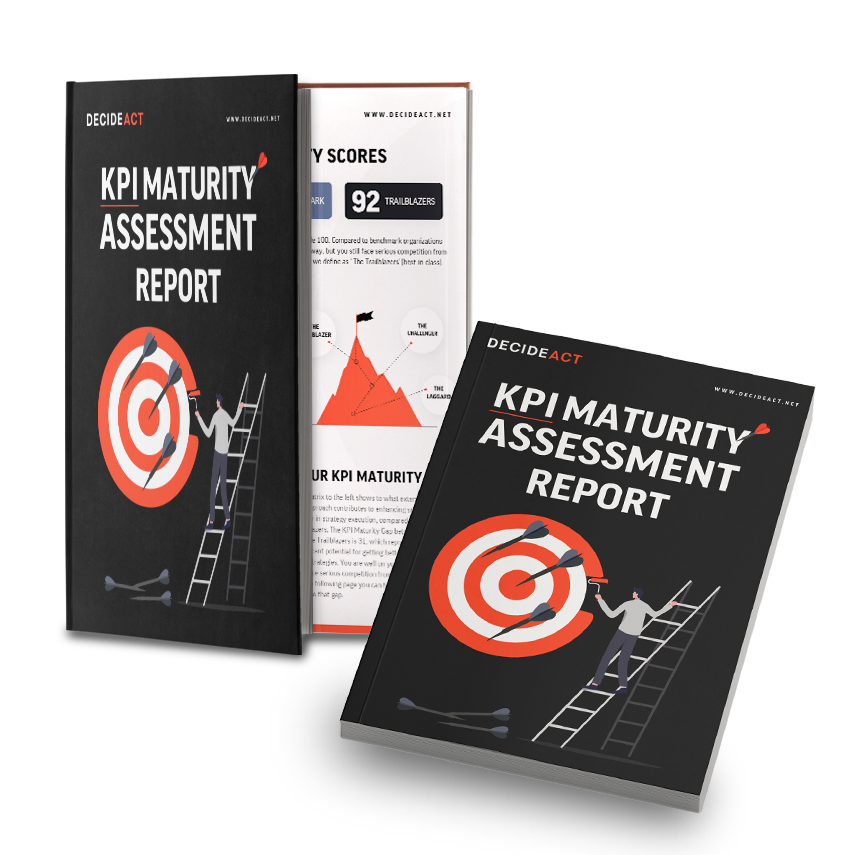 We're on a mission to help you maximize the impact of your strategy execution through better use of KPIs.
Define Your KPI Maturity Gap
Get to know your KPI Maturity Gap and receive valuable insights on how to increase speed and quality in strategy execution.
Identify Your KPI Archetype
Discover your dominant archetype - Laggard, Challenger, or Trailblazer - and learn about to become 'Best in Class'.
Identify Improvement Areas
The report will identify areas of improvement based on your understanding of how your organization works with KPIs.
Learn From Leading Organizations
Based on your specific answers, you will get customized 'Questions to Consider' that will inspire you to take the next step.